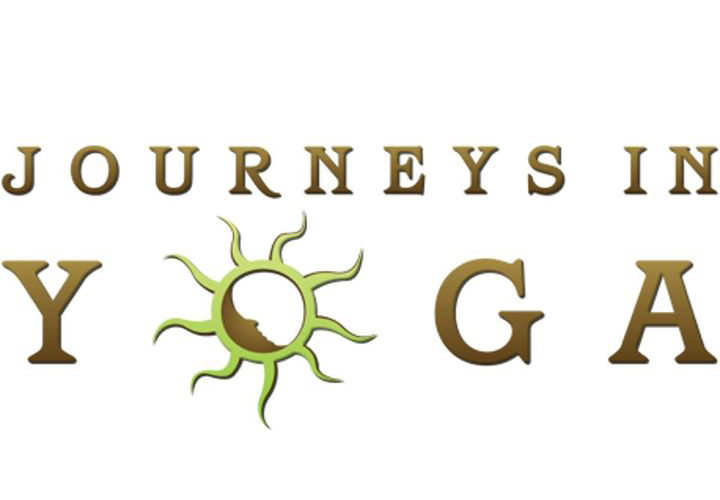 We're working on a brand new site for our yogis. In the meantime,
our schedule is below and feel free to check out
our Facebook group for more info.
You can see the interactive (live) schedule, see class descriptions,
buy classes and check your account at (must enable cookies):
Need to buy a gift certificate??
Click on the MindBody link just above
and follow the directions in our online store!
For all classes: No reservations needed, just show up!
First class $5, Drop In $10
5 classes $40, 10 classes $70 and 20 classes $120
We are located at:
111 South Magnolia Drive, Suite 34
Tallahassee, Fl. 32311
850-228-2223
Interested in Yoga Teacher Training?
Click HERE and check out Many Rivers Yoga Teacher Training.
Holiday Schedule
December 24, 2014- Christmas Eve
10:00-11:15 am Intro Flow with William (regular class)
5:00-6:30 pm Special Class- Candlelight Yin and Yoga Nidra:
Join us for this donation based Christmas Eve class.
An hour of yin yoga by candlelight led by Suzanne,
followed by 30 minutes of Yoga Nidra, a very special guided meditation, led by Robin.
All other classes cancelled
December 25, 2014- Christmas Day
10:00-11:30 am Hot (by donation) with William
All other classes cancelled
December 31, 2014- New Years Eve
10:00-11:15 am Intro Flow with William (regular class)
6:00-7:15 pm Special ClassFire and Ice:
Join Suzanne for 45 minutes of active Flow Yoga followed by 45 minutes of Yin Yoga.
Set an intention and start the new year off right! All levels welcome.
The first half of the class will be very warm to hot but not as hot as a regular hot class,
the second half will be unheated. Cost is regular class cost.
All other classes cancelled
January 1, 2015- New Years Day
10:00-11:30 am Hot with William
All other classes cancelled
Regular Weekly Schedule

Monday

10:00 am
Yin
Sonia Nalon
1 hour & 15 minutes
4:00 pm
Hot Lite
Stacey Abbott
1 hour
5:30 pm
Donation
Teacher in Training
1 hour
5:30 pm
Open Flow 2
Katie Devick
1 hour & 15 minutes
5:30 pm
Yin
Tracey Fletcher
1 hour & 15 minutes
7:00 pm
Open Flow 1
Suzanne Harrell
1 hour & 15 minutes
7:15 pm
Ashtanga Lite
Emily Lakey
1 hour & 15 minutes
Tuesday
10:00 am
Open Flow 1
Stacey Abbott
1 hour & 15 minutes
5:30 pm
Core Flow
Katie Devick
1 hour & 15 minutes
5:30 pm
Hot
Suzanne Harrell
1 hour & 30 minutes
6:00 pm
Open Flow 1
Ruthie McCormick
1 hour & 15 minutes
7:00 pm
Intro Flow
Stacey Abbott
1 hour & 15 minutes
7:15 pm
Fire Flow 2
Sekiva Cobian Robinson
1 hour & 15 minutes
Wednesday
10:00 am
Intro Flow
Beatrice Corbin
1 hour & 15 minutes
4:00 pm
Donation
Teacher in Training
1 hour
5:30 pm
Ashtanga Primary Series
Suzanne Harrell
1 hour & 30 minutes
5:30 pm
Intro Flow
Sonia Nalon
1 hour & 15 minutes
6:00 pm
Flow & Meditation
Robin Dunn Bryant
1 hour & 15 minutes
7:00 pm
Yin
Sheila Griffin
1 hour & 15 minutes
7:15 pm
Fire Flow 1
Stacey Abbott
1 hour & 15 minutes
7:30 pm
Hot
William Anderson
1 hour & 30 minutes
Thursday
10:00 am
Open Flow I
Stacey Abbott
1 hour & 15 minutes
5:30 pm
Yin and Yang
Erin Taratoot
1 hour & 15 minutes
5:30 pm
Open Flow 1
Suzanne Harrell
1 hour & 15 minutes
6:00 pm
Open Flow 2
Niki Costantino
1 hour & 15 minutes
7:00 pm
Hot
Katie Devick
1 hour & 30 minutes
7:15 pm
Intro Flow
Jennifer Ohlsen
1 hour & 15 minutes
Friday
4:00 pm
Ashtanga Lite
Elizabeth Scranton
1 hour & 15 minutes
5:30 pm
Yin
Suzanne Harrell
1 hour & 15 minutes
6:00 pm
Hot Lite
Jen Kennedy
1 hour
Saturday
8:30 am
Core
Ruthie McCormick
1 hour
10:00 am
Open Flow 1
Marlee McCleary
1 hour & 15 minutes
12:00 pm
Hot
Ryan Jones
1 hour & 30 minutes
Sunday
10:00 am
Hot
Charlsy Affuso
1 hour & 30 minutes
12:00 pm
Hot
Shelia Griffin
1 hour & 30 minutes
12:00 pm
Intro Flow
Sekiva Cobian-Robinson
1 hour & 15 minutes
5:30 pm
Fire Flow 2
Katie Devick
1 hour & 15 minutes
5:30 pm
Yin
Sonia Nalon
1 hour & 15 minutes